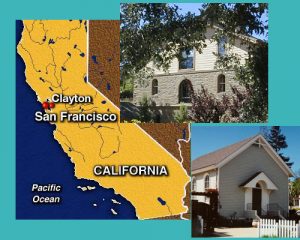 American Association of University Women (AAUW) is a charitable membership organization with a nationwide network of more than 165,000 members and donors whose mission is to advance equity for women and girls through advocacy, education.  AAUW has been a champion of women's rights for over 100 years! We are not so old, but getting close… nonetheless, we believe in the future, we believe in education, and in STEM fields long before it was fashionable, and we continue to support education for girls and women.
Interest groups and meeting will only be taking place through the Internet. We at AAUW are deeply concerned about the impact of COVID-19 on our members, supporters, fellowship alumnae and their families around the world.

New Co-Presidents 2021-2022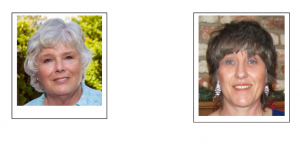 Linda Pinder                                            Dana McDaniel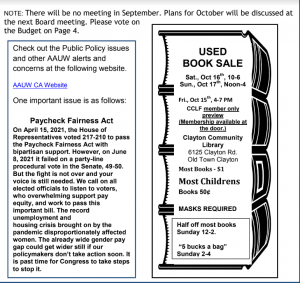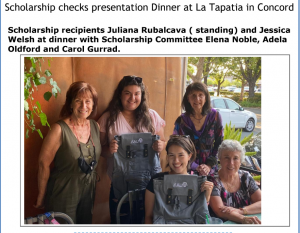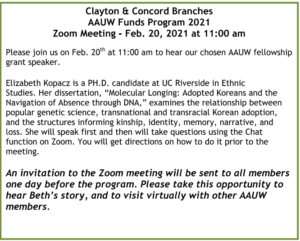 ---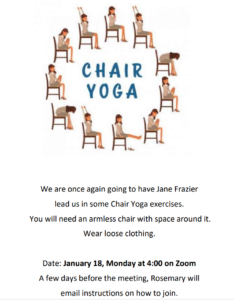 ————————————————————————————————————–
The DAW January Program will focus on Race And Racism.  All of our CC IBC Branch members are welcome to attend this Zoom program.  Here are the details:
January 2020 Program
Race and Racism:
Deepening Your Personal Understanding & Consciousness
Speaker:
Dr. Lori A. Watson
This seminar is intended to introduce participants to the needed skills of anti-racism. Participants will be guided through personally reflective exercises and engage in thought-provoking dialogue, first to examine their own personal beliefs about race and racism; second, to recognize the impact of race in their own lives; and last, to acquire a tool which will support them in engaging in challenging conversations about race. Learn more about the speaker and her work at https://www.race-work.com/
Wednesday, January 27, 2021
5:00 – 6:30 PM
DAW-AAUW Non-members, please register here.
Thank you for distributing to our sister IBC branches.
Christine Ritter, President 2020-21

Danville-Alamo-Walnut Creek branch
American Association of University Women
————————————————————————————————————-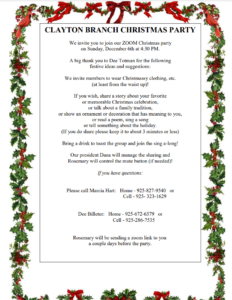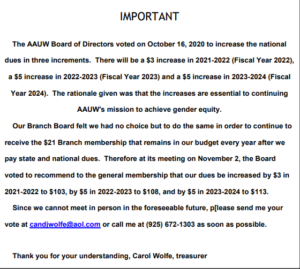 Mission and Action and Covid-19 information from AAUW Association

1- Contra Costa Regional Health Foundation – daily update from County
2-How-to-thank-coronavirus-helpers-helping-the-helpers
4-Contribute your health status daily and help track the COVID-19 pandemic https://www.covidnearyou.org
_________________________________________________________________________________________________

AAUW's Work Smart program is designed to help close the gender wage gap by empowering women with the skills and confidence needed to negotiate their work salaries and benefits. Seminar attendees will learn about the Work Smart program, and some tools and strategies for successfully negotiating for fair pay in a new job, raise or promotion.
You will want to attend this program. Negotiation skills are useful in all aspects of our lives, not just for increased salaries. You will also be better equipped to convey the value of the Work Smart program to others, including daughters, nieces, and even your peers.
For more information, visit: https://oml-ca.aauw.net/
You deserve a raise. This free online course will give you the tools you need to successfully negotiate and close the pay gap for women everywhere. Register today and learn how to improve your negotiating skills in every part of your life.
https://salary.aauw.org/
_______________________________________________________________________________
Tech Trek Girls 2019


Once again, the Tech Trek committee: Ida Cook, Priscilla Schmalzel and myself, went to Diablo View Middle School in search of 3 girls to attend Tech Trek Camp at Sonoma State University this June. This year the teacher nominated eight girls who all submitted application and essays.
because each girl brings such promise. They do make you feel good about the future!
Packing up in June will be Elyssa Dela Pena, Penelope Baumgartner and Alexa Reeves. Elyssa is interested in water supply and her concerns range from water cleanliness to ways to manage the increased demand of clean water through desalination. Penelope has dual interests in early detection of volcanic activity, and nutritious drinks to combat poverty and malnourishment in Guatemala. Alexa is interested in veterinary science and in the many possible ways that 3D printing can aid diagnosis and treatment of pets.
These interesting and very accomplished girls will attend the camp June 23 – 29. We are
looking forward to hear about their experiences during our September lunch.
                                                                                                          Luz G Argyriou, Tech Trek
 ============================================================================
Branch members enjoy the opportunity to participate with other professional women in meetings and gatherings focused on:
Programs meant to influence public policy as part of AAUW's powerful voice on behalf of women and girls.

Organizing and participating in programs/events to raise money to support local scholarships and Tech Trek camperships.

Individual interests such as book clubs, movie groups, hiking, biking, etc.
========================================================================